Radial Flow Lubricator
The features of a traditional plunger lift lubricator with only 15 minute inspections.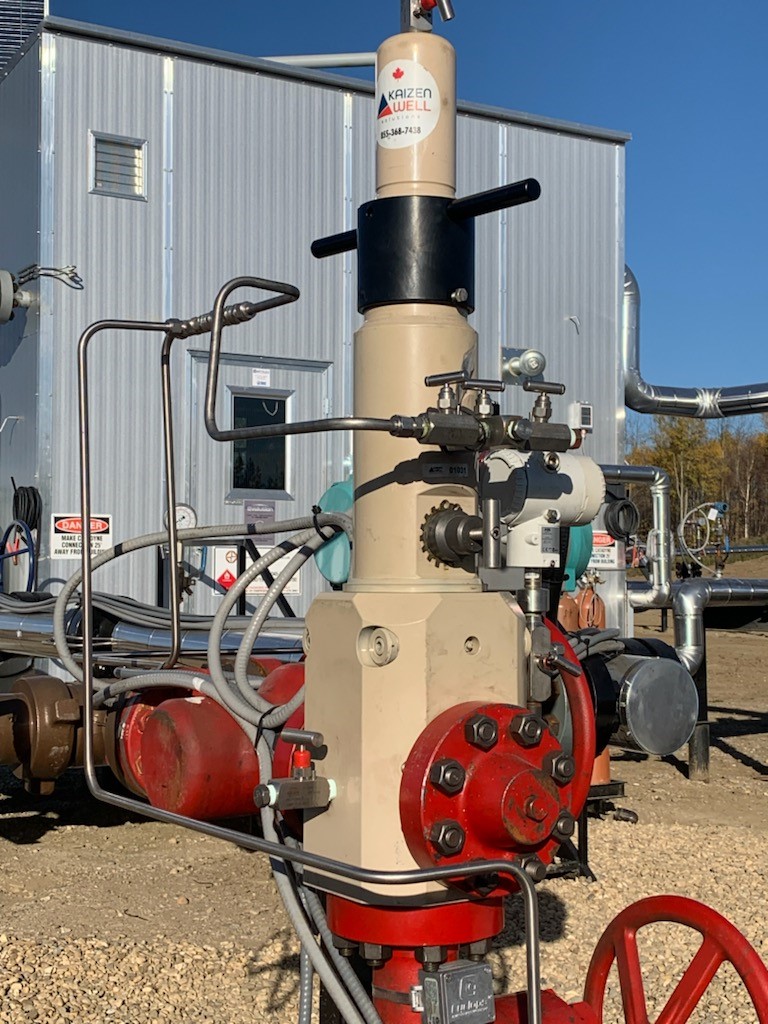 The Radial Flow Lubricator is a drop in lubricator suitable for any wellhead with:
Gas Assisted Plunger Lift (GAPL)
Plunger Assisted Gas Lift (PAGL)
and any plunger styles (conventional, free cycle or two-piece designs)
This innovative lubricator features a
5,000
and
10,000 PSI
working pressure and
weldless body design
.
It meets NACE MR 0175/ISO 15156 requirements and can be used in sweet or sour conditions with a temperature range from -50 degrees Fahrenheit to +180 degrees Fahrenheit, meaning it can replace other low temp lubricators and NACE lubricator
There is no other lubricator like this available for plunger lift optimization.
This Pat. Pending design gives you a number of added benefits over traditional lubricators including:
15 minute inspections
No wellhead modifications needed for install
2 piece body design allows for internal inspections without removing it from the wellhead
Adjustable flow path, ensuring the plunger travels to the top of the lubricator every cycle
These added benefits and design features means you get the same benefits and functionality of a traditional lubricator with increased production, easier installations and inspections.
Connect with a Plunger Lift Expert
Plunger and Gas Lift Form
Interested in how we can solve your production challenges? Fill out the contact form to connect with one of our plunger lift specialists.
Technical Resources
---
Download the PDFs below for detailed information including product specifications, available materials and applications.
Radial Flow Lubricator [PDF]